Toyota Customer Service Number Australia, Head Office Address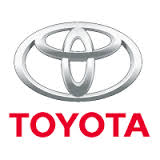 Toyota Australia Customer Service Number is the best way to get your issues solved regarding the services to be needs for customers for the products bought from the company. With the help of Toll-Free Number, customers can get the doubts clarified and can also inquire for various details regarding the Toyota Australia.
It is one of the leading manufacturer, distributor and exporter of vehicles with the distribution branches in mainland Australian states, except Western Australia. The company was established in the year 1937 and is wholly owned subsidiary of Toyota Motor Corporation. The business is conducted in 26 countries with more than 50 overseas manufacturing companies and the vehicles are sold in more than 170 countries.
The company offers vast products and produce different models for customers which include Yaris Hatch, Yaris Sedan, Prius c, Corolla Hatch, Corolla Sedan, Camry Hybrid, Aurion, Tarago, Kluger etc are only some models given here for customers.
Toyota Motors Customer Service Number Australia:
Customers can call up the Toyota Customer Support Number regarding any issues and complaints on the vehicles taken by you and can also call for knowing the finance related information regarding the vehicles.
  Toll Free Number: 1800 869 682. (Monday to Friday: 8.30 am to 5.3pm).
  General inquiries Phone Number Australia: 137 200.
  Roadside Assistance Phone Number: 1800 176 837. (24 Hours).
Toyota Office Address Australia:
PO Box 63,
Altona North,
VIC 3024.
Dealers Addresses:
Sydney City Toyota
824 Bourke Street,
WATERLOO NSW, 2017
Sydney City Toyota
36-38 Parramatta Road,
GLEBE NSW, 2037
Chatswood Toyota
728 Pacific Highway,
CHATSWOOD NSW, 2067
Melbourne City Toyota
621 Elizabeth Street,
MELBOURNE VIC, 3000
South Melbourne Toyota
215-217 Normanby Rd,
SOUTH MELBOURNE VIC, 3205
You can contact general inquiries number for the Toyota Finance Australia and get the details regarding finance related issues. If you want to give the details for the finance, you are requested to login to the site and submit your details because these details will be private details and should be secure.
In order to register to the company, you can visit the Website and logon to it and you can give your suggestions and feedback through Facebook and Twitter.