SMRT (Singapore Mass Rapid Transit) Customer Service Number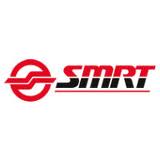 SMRT Customer Service Number is provided for customers in order to get in touch with Customer Care regarding service related issues.
SMRT Corporation which was incorporated on March 6 in the year 2000 is a transport service provider and also deals with Engineering Consultancy Services. It also takes up marketing and leasing of commercial and advertising spaces within the transport.
SMRT Services offers SMRT Trains Ltd which was started in the year 1987 and now it consists of 53 stations with major high-density corridors and you are provided with the Contact Number where you can call up the number and get the train timings related information.
Investments is the other service offered and was set up on March 9, 2000 which includes marketing and leasing the media space and managing the commercial spaces. Engineering Ltd, Educational Institutions are the other services offered by Singapore Mass Rapid Transit.
SMRT Hotline Number Singapore:
Following are the Contact Numbers provided for customers in order to give your complaints or clarify your doubts regarding the services.
Toll-Free Number Singapore: 1800 336 8900. (7.30am to 6.30pm, Monday to Friday).
Customers, in order to enquire regarding Stored Value Card and public transport facilities, can contact to the number given below:
 Enquiry Number: 1800 225 5663. (Monday to Sunday: 8am to 6pm).
Media Enquiries: +65 6331 1333.
 International Enquiry: +65 6554 8535.
 Fax Number Singapore: +65 6453 7645.
You are also provided with online feedback form in order to report for any lost or found property, where customers have to Click Here to register the complaint. Customers, in order to know more about the SMRT Products, can visit the Website and get the details.