SBS Transit Customer Service Number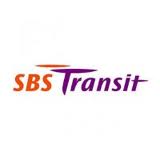 SBS Transit Customer Service Number Singapore is provided for customers in order to get in touch with Customer Care regarding SBS Transit Services provided by the company.
It was started in the year 1973 which carry three million passengers through bus and rail networks. It provides the best facilities where passengers can have to the safe journey to the required destinations. Singapore Bus Service Transit aims to provide world class transport which is safe, comfortable, affordable, and friendly.
About 250 bus services with 3000 buses and 3,500 stops are provided in Singapore and also offer Downtown Line with 42kms long and 34 stations treating customers with respect and top priority.
SBS Bus Services include Trunk Services, Feeder Services, Express Services, Premium, Nite Owl, Chinatown Direct, Fast Forward etc. North East Line is the Worlds first fully automatic underground rail built with 16 stations.
SBS Transit Customer Care Number:
Customers are provided with the Contact Numbers in order to enquire on fares, fare cards pertaining to rail/bus.
Toll-Free Number: 1800 225 5663.
For customers who want to enquire regarding long distance journey, can contact to the following numbers.
Land Transport Authority Number: 1800 225 5582.
Customer Care Number: 1800 287 2727.
SBS Transit Office Address:
205 Braddell Road,
Singapore – 579701.
Customers can also give your Feedback if you are not satisfied with any of the information provided by the SBS Customer Service people and in order to know more about the bus/rail services offered for customers, you can also visit the Website.