Sansui Customer Care Australia
Listed below are the Sansui Australia contact details like Contact Form. The customers can make use of these details to resolve their issues with the company.
Sansui Electric Co., Ltd is a Japan-based electronics manufacturer that was established in the year 1947 in Tokyo, Japan.
Orion group is the parent company of the Sansui, which is one of the leading Television manufacturers in US market. The company uses the advanced technologies in order to develop the latest products.
In 1971, the company introduced Quadraphonic synthesizer QS-1 by using the QS Regular metric system, later it expanded its operations in developing many more advanced products. 
Sansui also holds patented product a-x balanced circuit which is used in high power amplifier along with double diamond differential. With all its excellence over the years, the company had become one of the leading TV brands in the world.
It is specialized in offering LED and LCD TVs at affordable prices to aid customer satisfaction.
Sansui is now primarily interested in the design, manufacture, and retailing of home audio/video goods.
Many Sansui devices, particularly vintage items, have a large following in the audio community to date, with online forums commit to the Sansui brand.
Sansui Customer Service Australia
If you have issues regarding the products offered by the company, customers are requested to use the Contact Form provided on the main website to submit the query to the customer service team.
To avail this service, kindly visit the provided link and for reference here we are providing the snapshot of the Contact Form.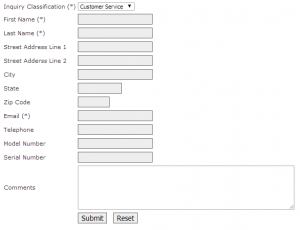 For more details regarding the company TV's and Accessories like amplifiers, turntables etc, kindly visit the company official website.