Puma Customer Service Number Indonesia, Email Support
Puma SE officially known as Puma is a clothing and consumer goods manufacturer. It is a German multinational company which was started in the year 1924 by Rudolf Dassler with its head office location in Herzogenaurach, Germany.
The company specialized for football shoes and has sponsored for a number of footballers which includes Kenny Dalglish, Johan Cruijff, Marco Reus, Zlatan Ibrahimovic, Francescoli etc.
The company listed in Borse Munchen and Frankfurt stock exchange. The company ranks one of the top shoe brands and sells the products nearly 120 countries globally.
It is a parent company of King and Bjorn Gulden is the CEO of the company.
The company has the total strength of 9, 310 people all over the world having around €2.706 billion revenue in the year 2010.
Footwear, sports goods, sportswear and fashion accessories etc are the products designed and supplied by the company.
Puma Contact Details Indonesia
Customer Support: customerservice@puma.com.
Toll-free number: 888-565-7862.
Postal Address:
Jl. Let Jen S. Parman Kav. 28,
Indonesia.
For any suggestions or enquiries about products, customers can write them using Contact Form and the snapshot of the form is shown below for reference.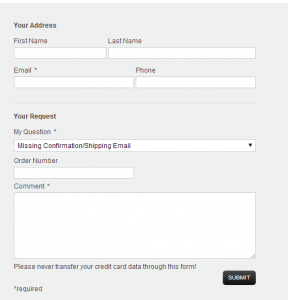 Jakarta-Grand Indonesia Mall
Jl. MH Thamrin No.1
Jakarta, DK 10310.
(622) 123-5804.
FPS IE Jakarta Kota-Kasablanka-Shopping-Mall
Jl. Casablanca Raya Kav. 88
Jakarta, DK 12870.
(622) 102-1294.
Jakarta-Senayan City Mall
Jl. Asia Afrika Lot 19
Jakarta, DK 10270.
(622) 172-7814
Jakarta-Taman Anggrek Mall
Jl. Let. Jen S. Parman Kav.21, Slipi
Jakarta Barat, DK 11470
(622) 156-3929.
FPS ID Jakarta Kemang-Village
Jl. Pangeran Antasari No. 36
Jakarta, DK 12150.
(622) 129-5284.
Bandung-Bandung SUPER MALL
Jl. Gatot Subroto No. 289
Bandung, Ja 40273.
(622) 291-0915.
Indonesia Social Media Network:
Facebook: https://www.facebook.com/Puma.
Twitter: https://twitter.com/puma.
Instagram: http://instagram.com/puma#.
youtube: http://www.youtube.com/puma/.
Pinterest: http://www.pinterest.com/puma/.
Contact the local dealers mentioned above or else to submit the customer feedback and suggestions make use of the following social media pages.
PUMA is one of the world's leading sports brands, designing, developing, selling and marketing footwear, apparel and accessories.
For over 65 years, PUMA has been producing the most innovative products for the fastest athletes on the planet.
For latest products and its details, customers can refer the company main Website