Polaroid Customer Service Philippines, Contact Details, Toll Free Number, Email Address
Polaroid Corporation is a manufacturer of consumer electronics and eyewear products. The company was started in the year 1937 with its head office located in Minnesota, USA. It became one of the famous and well recognized for its instant film cameras.
It is parent company of PLR IP Holding, LLC and the company announced 5-years agreement with Summit Global Group to produce and distribute the products like digital photo frames, digital video cameras, still cameras and digital photo frames. It expanded its business by having
It expanded its business by having partnership with Lady Gaga by appointing her as a creative director of the company. It distributes its products to many countries with the help of the dealers located in many countries.
Polaroid began with instant film, camera and camera accessories, and in recent years has brought to the public advanced digital cameras, camcorders, photo frames, mobile computer accessories, LCD televisions, and mobile printers.
Polaroid heritage brands symbolize, embody and provide tremendous familiarity with quality products ranging from instant and digital still cameras, high-definition and mountable sports action video cameras, tablets, high-definition TVs, mobile apps and apparel.
They are dedicated to continually offering products that ensure quality and maximize function, making for a continuum of Polaroid brand values. We deliver on the promise of simplicity and gratification for all.
Polaroid Customer Support Number the Philippines
Customer Service Number/Toll-Free Number: 855-922-6372.
E-mail Support: info@polaroidusa.com
For any queries or for the support from the company or to send an email , you can make use of the Contact Form or can dial the above number so that the Customer Support people can call you back to solve your queries. You need to include all your details like Contact Number, Email Id, Address along with your suggestions. The screen shot of Contact Form is shown below for your reference.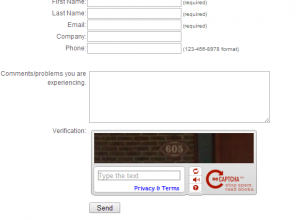 Polaroid Service center in the Philippines
Polaroid Philippines / Red Dot Philippines
1817 España Blvd., corner Prudencio St.,
Sampaloc, Manila,
1008 Philippines
Telephone : 632-708-9282
Fax : 632-522-7079

Polaroid Customer Service
Phone: 800-POLAROID (800-765-2764)
Phone: 1-877-456-6055
Phone: 888-312-2615 (online order)
Email: info@polaroid.com
International Support
Australia: 1 300 108 779
Canada: 888-676-6968
Germany: 00800 7529 2100
Italy: 840 000 807
Malaysia: (852) 35 86 91 68
Philippines: (852) 35 86 91 68
Russia: +7-812-3855712
Singapore: (852) 35 86 91 68
S.America: 1-866-663-6661
S.Africa: (852) 35 86 91 68
UK: 01 78 2753 367
If you need any further details about the company, you can refer the Website