Pampers Customer Service Australia
PampersCustomers Care Contact information like Customer Helpline Number,
Email Id, Head Office Address are provided below to help the customers get the services easily.
Pampers is world's largest company that deals with the disposable diapers for children. PampersNappies.com.au is operated by CAD Trading Pty Ltd which is a Sydney based wholesaler/retailer based in Sydney.
Pampers are designed with the Total Care Technology that includes extra soft features and can absorb the runny poo associated with younger babies.
Pampers products like New baby nappies, baby dry nappies, simply dry nappies, easy up pants, wipes, bed and change mats, under jams, sample packs, toddler sleep cocks are the different types of Pampers offered by the company.
Pampers Head Office Address:
Phone number:1300 76 75 21 or (02) 9938 1713,
PO Box 7383,
Warringah Mall Post Shop,
NSW 2100
Australia.
Pampers Customer Care Number Australia:
If you have any queries regarding the products or services offered by the company, kindly make use of the Contact Form provided on the main website to submit your query to the Customer Service Team. For reference, the snapshot of the Contact Form is shown below and to avail this service kindly refer to the following Contact Form.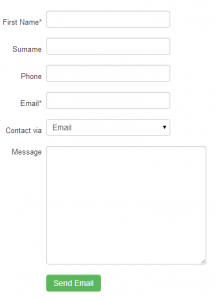 Pampers do not supply any large supermarket chains within Australia and only sell the premium European-made Pampers.
Nappies are sourced from Europe and only available online and via selected resellers. Pampers operate a loyalty program giving discounts up to 20%, free freight on bulk orders and a Platinum VIP membership club with extensive benefits to their customers.
Pampers Australia Social Media Network: Customers can send their feedback and suggestions to the company through the following social media platforms.
Facebook:http://www.facebook.com/PampersNappies.com.au
Twitter: http://twitter.com/pampersnappies.
For more detailed information about the company products and services, kindly visit the company official website.