Orion Telescopes Customer Service Australia
Orion Telescopes Australia customers care contact information like Customer Helpline Number, Email Id, Dealers, Head Office Address are provided below to help the customers get the services easily.
Orion is a brand known for the best quality that has been performing business since 1975. Orion Telescopes and Binoculars are the best products offered by the company for every level under the categories like Beginner, Intermediate, advanced and expert.
It is specialized in offering telescopes and astrophotography accessories to astronomers at affordable price range. The binoculars are available under the categories like astronomical binoculars, compact binoculars, waterproof binoculars, birding binoculars, sport and hunting binoculars.
Orion binoculars are known for best quality optics at a great price. Orion's offer binocular products for every viewing interest, including astronomical binoculars, compact binoculars, waterproof binoculars, birding binoculars, and sport and hunting binoculars Refractor telescopes, astrophotography telescopes, beginner telescopes, equatorial mounts and tripods, photographic tripods, spotting scopes and monoculars, Dobsonian telescopes are the some of the popular products offered by the company With the cutting-edge technology.
All the company products are equipped with the latest features along with a limited warranty services.
Orion Australia Dealer Addresses:
The Binocular & Telescope Shop
84 Wentworth Park Road,
Glebe,
Sydney,
NSW 2000,
Australia
Phone: 61.2.9518.7255
Fax: 61.2.9518.5711
Sirius Optics
Shop 8,
Underwood Centre,
2898 – 2900 Logan Road,
Underwood,
QLD 4119,
Australia
Phone: 61 7 3423 2355
Fax: 61 7 3423 2366
Warranty information of Orion Telescope Australia.
Orion products are offered with a limited and non-transferable warranty. Products sold through Orion catalog and from their websites that do not carry the Orion Brand name are serviced and supported exclusively by their manufacturers in accordance with terms and conditions packaged with the Orion products.
Orion Telescopes Australia Social Media Network: Customers can send their feedback and suggestions to the company through the following social media platforms.
Facebook: http://facebook.com/oriontelescopes
Twitter:http://www.twitter.com/oriontelescopes
Youtube:http://www.youtube.com/user/oriontelescopes
Orion Telescopes & Binoculars Contact
If you have any issues regarding the products or services offered by the company, kindly make use of the below mentioned Contact Form to submit your query to the Customer Support Team.
To avail this service, customers are requested to refer to the following link and for reference here we are providing the snapshot of the Contact Form.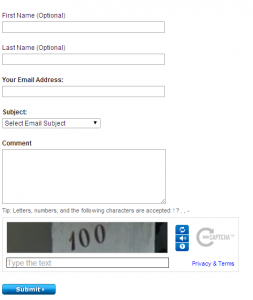 To know more detailed information about the company, kindly visit the company official website.