Orion Customer Service Number USA, Contact Details
Orion Corporation is a pharmaceutical Industry started in the year 1917 with its head office located in Espoo, Finland. It designs, develops, manufactures and markets Pharmaceutical, active pharmaceutical ingredients and diagnostic. The company has large R&D unit in Turku.
Orion started Telescopes & Binoculars division in the year 1975 by Tim Gieseler with its head office located in Watsonville, California. The company sells telescopes, binocular and accessories through its online and in store for astronomy and bird watching.
It offers binocular products like waterproof binoculars, compact binoculars. astronomical binocular, birding binoculars etc. It provides quality optics at a great price and advance computerized telescope mounts such as cases, covers, red LED flashlights etc.
The company has a total strength of 3,486 people all over the world having around €980.4 million revenue in the year 2012.
Orion Customer Support Number USA
The Orion products are available through online site www.telescope.com, you can also contact through the below numbers.
Customer Service Number: 800-447-1001.
Email Support: sales@telescope.com.
Orion Head Office Address:
89 Hangar Way,
Watsonville,
CA 95076.
Orion USA Dealer Addresses:
Arizona
Photon Instrument,
122 E Main Street,
Mesa, AZ 85201,
Phone: 480.835.1767,
Fax: 480.835.1767.
California
OPT Telescopes,
918 Mission Street,
Oceanside, CA 92054,
Phone: 760.722.3348,
Fax: 760.722.8133.
Orange County Telescopes
2220 N. Main St.
Santa Ana, CA 92076,
Toll-Free: 888-471-9991.
Woodland Hills Camera
5348 Topanga Canyon Blvd,
Woodland Hills, CA 91364,
Phone: 818.347.2270,
Fax: 818.992.4486.
Georgia
Camera Bug,
1799 Briarcliff Rd #T,
Atlanta, GA 30306,
Phone: 404.873.4513,
Fax: 404.873.3925.
Hawaii
University of Hawaii (RCUH),
Imiloa Astronomy Center Hawaii,
600 Imiloa Place,
Hilo, HI 96720,
Phone: (808) 969-9703,
Fax: (808) 969-9748.
Email: info@imiloahawaii.org
Kansas
Science Education Center,
2730 Boulevard Plaza,
Wichita, KS 67211,
Phone: 316.682.1921,
Fax: 316.682.6404.
Kentucky
Land Between the Lakes Association,
Golden Pond Planetarium,
Cadiz, KY 42211,
Phone: 270.924.2243,
Fax: 270.924.2119.
Maryland
Company Seven,
14300 Cherry Lane Court, Suite 117,
Laurel, MD 20707,
Phone: 301.953.2000.
Michigan
Enerdyne,
223 St Joseph,
Suttons Bay, MI 49682,
Phone: 231.271.6033.
Montana
Home Training Tools,
Home Science Tools,
655 Carbon St.,
Billings Mt. 59102,
Phone: 800-860-6272,
Email: service@homesciencetools.com.
New Jersey
High Point Scientific,
442 Route 206, Suite A,
Montague, NJ 07827,
Phone: 973.293.7200,
Fax: 973.293.7680.
New York
Camera Concepts,
10 South Ocean Ave,
Patchogue, NY 11772,
Phone: 631.475.1118,
Fax: 631.475.1158.
Ohio
The Cincinnati Observatory Center,
3489 Observatory Place,
Cincinnati, OH 45208,
Phone: 513.321.5186,
Fax: 513.321.8771.
Oklahoma
Steve's Pro Shop,
709B South Air Depot Blvd,
Midwest City, OK 73110,
Phone: 405.732.1350.
Pennsylvania
Spectrum Scientifics,
4403 Main St,
Philadelphia, PA 19127,
Phone: 215.667.8309,
Fax: 215-965-1524.
Skies Unlimited
52 Glocker Way,
Pottstown, PA 19465,
Phone: 610.327.3500,
Fax: 610.327.3553.
Puerto Rico
Telescopios del Caribe,
1608 Calle Bori Ste 305,
Edificio La Electrónica,
San Juan – PR 00927,
Puerto Rico (787)303-0032,
Dominican republic 1-809-200-9932,
Phone: 787.303.0032.
Email: ventas@telescopiospr.com
South Dakota
Donovan's Hobby & Scuba Center,
3813 S. Western Ave,
Sioux Falls, SD 57105,
Phone: (605) 338-6945,
Toll Free: (800) 279-6945.
Texas
Analytical Scientific,
11049 Bandera Road,
San Antonio, TX 78250,
Phone: 210.684.7373,
Fax: 210.520.3344.
Land Sea and Sky
Texas Nautical Repair,
1925A Richmond Ave,
Houston, TX 77098,
Phone: 713.529.3551,
Fax: 713.529.3108.
Utah
Clark Planetarium Store,
110 South 400 West,
Salt Lake City, UT 84101,
Phone: 801.456.4974,
Fax: 801.456.4928.
Virginia
Stellogix,
10370 Main Street,
Fairfax, VA 22030,
Phone: (703) 273 -3212.
Washington
Captains Nautical Seattle,
2500 15Th Ave W,
Seattle, WA 98119,
Phone: 206.283.7242,
Fax: 206.281.4921.
West Virginia
Smart Center Market,
30 22nd Street,
Wheeling, WV 26003,
Phone: 304.233.4667.
For any enquiries or for any issues with the products, customers can write them through Contact Form and the snapshot of the form is shown below for reference.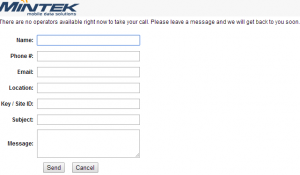 If you need any further information about the company, you can refer the Website .
Orion Telescopes USA Social Media Network: Customers can send their feedback and suggestions to the company through the following social media platforms.
Facebook: http://facebook.com/oriontelescopes
Twitter:httphttp://www.twitter.com/oriontelescopes
Youtube:http://www.youtube.com/user/oriontelescopes