HP Customer Service Number Australia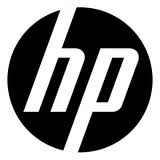 HP Australia Customer Service Number solves customer related queries within small period of time. Dial HP Toll-Free Number for instant Customer Care Support.
HP Corporation which was established in the year 1939 is the well known multinational company in the world which delivers a wide range of electronic products and services to the customers. It provides many products with innovative technologies and intelligent features and gives perfect fulfillment to customers. Laptops, Tablets, Desktops, HP Servers, Printers, Ink and Toners, Accessories etc are the different products provided by the company.
Laptops and Desktops are known for its innovative technology and help company to bring many numbers of customers which cater services professionally to home and offices use.
HP Customer Care Number Australia:
HP Australia gives an outstanding service with the help of Customer Support Team and if you have any problem with the Product, you can call the HP Phone Number Australia given below and get the Technical Support from the company.
Customer Support Number: 13 10 47 (Local). / +61 28278-1039 (Internationally).
Printers Customer Service Number: 1300 721 147.
PC Customer Support Number: 1300 721 147.
PC Spare Parts Phone Number: 1300 888 423.
HP Parts Customer Service Number: 1800 670 054. / 13 10 47.
General Sales Enquiries Number: 1300 304 889.
HP Business Enquiries Number: 1300 305 017.
General Enquiry Number: 13 13 47.
HP office Locations in Australia
NSW, Sydney
HP PPS Australia Pty Ltd
Rhodes Corporate Park Building F
Level 5, 1 Homebush Bay Drive
Rhodes
NSW 2138
Australia
PO BOX 89
Concord West NSW 2138

Melbourne, Victoria
HP PPS Australia Pty Ltd
353 Burwood Hwy
Forest Hill
VIC 3131
Australia
PO BOX 221
Blackburn VIC 3130
Queensland, Brisbane
HP PPS Australia Pty Ltd
229 Elizabeth Street, Levels 6
Brisbane
QLD 4000
Australia.
Office Hours of operation 8:30 a.m. to 5:00 p.m., AEST, Monday to Friday
HP Australia Social Media Network: Customers can send their feedback and suggestions to the company through the following social media platforms.
Facebook: http://www.facebook.com/HPaustralia
Twitter:https://twitter.com/HP_Australia
HP is growing high as it is getting orders from many multinational corporations and keeping its position constant and to know more about the products and services offered by the company you can also visit the Website and you can also provide suggestions which will be taken by the company and implement for developing the technologies.