Fujifilm Customer Service Number Australia, Head Office Address
Fujifilm Australia customers care contact information like Customer Helpline Number, Email Id, Road Assistance, Dealers, Head Office Address are provided below to help the customers get the services easily.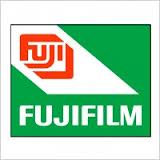 Fujifilm Customer Service Number Australia is the simplest way for customers to all the customer related queries and you can also get in touch with the Fujifilm Customer Care.
Fujifilm Australia Pty Ltd came in to existence on 23 April 2004 and is the leading distributor of imaging equipment, medical and graphic systems. It constantly develops new technologies and information solutions which meets needs of the clients. The company strives for customer satisfaction and also achieves high "Environmental Quality" in products, services and corporate activities.
Compact Cameras, Instant Cameras, Lenses and Accessories, Medical Systems, Graphic Systems, Recording Media, Data Storage, Motion Picture and many other electronics are offered by Fujifilm Corporation.
Fujifilm Contact Details Australia:
Following are the Office Address and Toll Free Numbers provided for customers in order to place your issues regarding the services provided by the company.
Toll Free Number: 1800 226 355.
Customer Support Email Id: digital@fujifilm.com.au.
 General Enquiry Number: +61 2 9466 2600.
 Email Id : Motion.Picture@fujifilm.com.au.
Media Enquiry Phone Number: 02 9466 2963.
Media Enquiry Email Id: Recording.Media@fujifilm.com.au.
Medical Support Number: 1800 060 209.
Phone Number: +61 9466 2900.
Fujifilm Head Office Address:
Sydney:
114 Old Pittwater Road,
Brookvale NSW 2100,
Australia.
Phone Number: 61 9466 2600.
Fax Number: 61 9938 1975.
Fujjifilm Locations Australia:
Perth:
14 Kenhelm Street,
Balcatta WA 6021,
Australia.
Phone Number: 61 8 6241 0600.
Fax Number: 61 8 6241 0699.
Brisbane:
12B Windorah Street,
Stafford QLD 4053,
Australia.
Phone Number: 61 7 3552 6700.
Fax Number: 61 7 3356 2456.
Adelaide:
18 Marlow Road,
Keswick SA 5035,
Australia.
Phone Number: 61 8 8443 8511.
Fax Number: 61 8 8443 8176.
Melbourne:
41 Jesica Road,
Campbellfield VIC 3061,
Australia.
Phone Number: 61 3 9221 4200.
Fax Number: 61 3 9221 4255.
You are provided with all the information and contact numbers regarding the companyband services. In order to know the information that is not provided here and present in the Website you can also visit the company website and get the information you need. In addition you can also give your suggestions and feedback through Facebook and Twitter.