Continental Automotive Customer Service Number Singapore, Address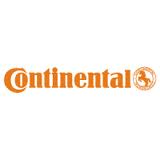 Continental Automotive Customer Service Number provides support and helpline services to customers who would like to bring out issues and complaints regarding the Automobile Services provided by the company.
It is one of the leading automotive suppliers in the world which was formed in the year 1871 and initially it used produce soft rubber products, solid tires for bicycles and carriages.
Continental Automotive Services include brake systems, Instrumentation, Vehicle Electronics, Tires, Technical Elastomers and many other parts to Passengers Cars, Commercial Vehicles, Special Vehicles, and Two Wheelers. The company got 173,000 employees in 46 countries having three divisions Chassis & Safety, Power Train and Interiors which produces innovative products for the vehicles.
Continental Customer Service Number Singapore:
Following are the details provided which includes address, phone number and email id provided for customers to get in touch with the Continental Customer Care.
Continental Main Office Address:
Continental Automotive Singapore Pte Ltd,
Continental Building,
80 Boon Keng Road,
Singapore-339780.
Customer Service Number: +65 6580 0000.
Fax Number: +65 6634 1623.
Customer Support Email Id:
Customers who are facing problems regarding Automotive, Machine Tools can also email to  automotive.sg@continental-corporation.com.
If you want to know more information about the services and tools provided by the company, you can also visit the Website and for any issues and complaints you can call up the numbers given above.