Volkswagen Customer Service Australia, Head Office Address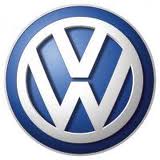 Volkswagen Australia Customer Service Number provides immediate service at anytime, anywhere, absolutely free for your vehicle. With services that include a replacement car within 48 hours, you can utilize best in class features with wide networks across Australia. Volkswagen toll-Free Number gives you free and convenient way to contact the help desk. Volkswagen is the number one in the European car market decades ago and constantly growing in Australia providing top quality products, which are efficient and effective.
Volkswagen Australia is a wholly owned subsidiary of the parent company, Volkswagen AG which is headquartered in Chullora and sells its vehicles in 153 countries with 501,956 employees working for the development of the company. Polo, golf, The Beetle, Touareg, Golf Wagon, Scirocco, Passat Alltrack, Touareg, Jetta, etc are different models offered by the company to the customers.
Volkswagen Toll-Free Number Australia:
Customers are provided below with the Volkswagen Contact Details, and you can feel free to call the below numbers for any issues or problems regarding the vehicles and services provided by the company.
Toll-Free Number: 1800 060 936.
 Customer Care Number Australia: 1800 607 822.
Customer Support Email Id: [email protected]
Volkswagen Main Office Address:
Volkswagen Group Australia,
PO Box 414,
Regents Park,
NSW 2134.
Customers can also book the vehicles by calling the above customer care number which is a toll-free number and if you have any issues / complaints which are not solved even after calling the service number, then you can mail your problem to the email id given above. For the latest updates regarding the vehicles and reviews, you can also visit the Website and if you have any suggestions regarding the company and its services, you can also give them through Facebook.